Colombia Nov 2016
4th August 2017
---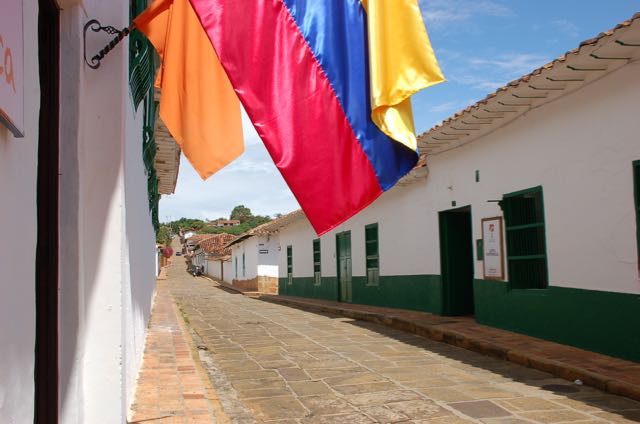 In the middle of November 2016 I returned to Colombia for the first time since 1990. The country has clearly had a torrid last two decades (well really five), just mentioning it's name prompt comments about Pablo Escobar, rebel gangs and a generally thoroughly dangerous place. Happily things are improving, Escobar met a sticky end in a roof top shoot out in 1993 and from the turn of the century President Uribe took on the rebel groups, principally the FARC and ELN. They are now at the negotiating table. Many parts of the country are still out of bounds but the British Foreign office is looking to relax further its travel advice in the coming months and many places are teeming with visitors. Medellin, once the murder capital of the World, has largely transformed its image and now is beacon of hope for the future, not that its ever going to receive any beauty awards! For anyone wanting to get a feel for the scale of the issues that Colombians have faced these last few decades I can thoroughly recommend Tom Feiling's book 'Short Walks from Bogota'. The scale of the atrocities on all side, especially of the right wing paramilitaries and FARC, is mind numbing. All Colombians have been touched by it and not having some understanding of the country's past may leave the traveller with a superficial gloss. Tom's book is a great way of understanding a little of what has gone on before. It perhaps explains why so many Colombians rejected the first peace plan with FARC. Its also worth remembering that the disparity between rich and poor is extreme, more so than in other Latin American countries. I saw some extreme poverty on the north coast between Santa Marta & Barranquilla and it would be worse in isolated rural areas
Colombia is great destination for both the Gap Year traveller and those holidaymakers with more pesos in their pockets. On this short trip I was primarily winding the clock back to my youth, staying in dormitories in hostels, taking night buses but I also did a bit of jetting about, as time was short. Whilst crime is clearly an issue, I had no problems but I was careful. I carry a passport in a money belt and if I was going out of an evening I just take cash and I always have a reserve so I can hand over my 'mugging money'. I was saddened to read a Japanese business man being murdered in the last week of November by chasing after thieves who had robbed him. Unless one complies in the event of a robbery in Colombia you risk the significant chance of being killed. Whether you believe in heaven or hell, you can't take your cash or iphone there so just hand it over.
Here are a few general observations and tips:
· People are generally very friendly. Colombia is a terrific destination.
· My rustic Spanish struggled on the north coast where many people speak part Creole.
· English is not widely spoken outside business or tourist sights.
· I found people welcoming at a Brit, it's worth remember that Simon Bolivar wouldn't not have succeeded without the help of the British Brigade.
· Expect to see many police and military on the street – its just routine.
· Colombia is more expensive that Bolivar and Ecuador but slightly less so than Argentina or Chile.
· Budget travellers should plan for US$35 a day.
· None of the buses have seat belt. Take a belt to tie yourself in.
· However most buses have a speed display so you can calculate the impact velocity!
· Taxis generally do have seat belts but you need to dig them out!
· Uber has landed and certainly in Bogota is deemed safer than normal taxis.
· Check the weather, October & November are wet with many disruptions to road travel.
· You need to carry ID, a passport is the only recognised form of foreign ID.
· However if going out around the corner just have PDF on your phone or hard copy.
· In the big cities; Medellin, Cali, Bogota are a crime risk so be prepared.
· If you want to learn to Paragliding it seems that Bucaramanga is the best place.
· Bogota's traffic is a horrendous & it's becoming a badly polluted city.
· I found Avianca airlines efficient and reliable.
· Lonely Planet on ibooks is a compact guidebook solution.
· Do check but Malaria is generally not a risk - Dengue and Chikungya Fever are.
A little bit more on my trip. I landed in Bogota and then flew up to Santa Marta. I then taxied onto Minca which is nicer place to stay. I stayed at the excellent Casa Loma, a rustic hostel which involves a bit of a hike to get to. You need a head torch if it's dark. My dormitory room cost Col $23,000 (about US$7). Mosquito net were provided but with holes! There is good hiking, bird watching etc. There isn't much at Santa Marta, many people go to Simon Bolivar villa and place where he died but I was disappointed. I didn't have time to go to the Cuidad Perdida (Lost City – a 4 day trek) or the coastal Tayronna National Park, both get very good reviews as does Punta Gallinas to the east. The latter is deemed a great place to chill and is popular with Backpackers. Whilst I didn't have time I hear that some of the beaches on the pacific coast are well worth a visit, Guachalito & Almejal in particular. There is also good surfing and whale watching to be had.
Medellin, via a flight from Barranquilla, was my next port of call and my first time there. Its not a pretty city but has improved in terms of security. It has a reputation for an excellent nightlife and the introduction of cable cars to link with the mountainside slum areas is helping to integrate the city. The metro line is good and efficient. I then hopped on a night bus to Bucaramanga, a dawn bus to San Gil and breakfast in the picturesque town of Barichara. Colombia has not been good at preserving in 17/18th Century colonial architecture; Barichara is one of the very few well preserved towns and thus is a popular & worthy destination. Do bus or walk on to Guane, the fine church of Santa Lucia dominates the village square. On the architecture subject, I was depressed to see that in Bogota's Plaza Simon Bolivar a few fine colonial buildings had be torn down and replaced by concrete blocks since my first visit in 1979.
San Gill is Colombia's answer to New Zealand Quenstown, it's the country's adventure capital. There are heaps of things to do; white water rafting, caving, waterfalls, paraglide, mountain biking and more. I stayed at the excellent Hostel Macoondo, as did Tom Fieling on his short walk from Bogota. The hostel is very well run by an Australian and will organise activities even if you are not staying there. For the Backpackers Macondo has a good choice of private rooms, dormitories, good beer and even a 9 person Jacuzzi in which I tried to explain Brexit to the German and French – all who felt rather hurt! Gringo Mike's, just around the corner, is a good place for supper or lunch.
And so to Bogota. The oldest and nicest part is the Candelaria area. In its winding streets you will fine boutique hotels, hostels, restaurants, fine buildings, the whiff of dope and the odd criminal late at night if you are careless. Plaza Simon Bolivar has fine buildings in its vicinity, the cathedral dominates the square and the small Santa Clara church is a gem, even though one has to pay. The Gold Musuem is a must. Bogota has a fine collection of restaurants, hotels and hostels. There is a good airport bus to and fro the main bus station, which is well served by taxis. The domestic terminal is a short walk from the International one, it's hardly worth waiting for the transfer bus.
We use cookies to provide you with a better website experience. Close this popup to carry on browsing, or click here to find out more about cookies