Festivals Abroad Checklist
30th August 2019
---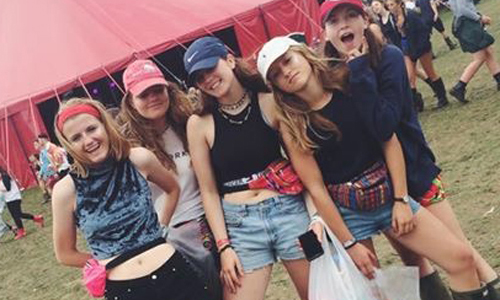 Festivals abroad are a great way to discover new cultures and let's face it, what's not to like about partying in a field in the sunshine!
However, it is so important to prepare for your Festival abroad and our Festival travel checklist below will ensure both your safety and enjoyment whilst travelling abroad.
Travel Insurance
Make sure that you have taken out travel insurance that will cover you in event of an accident or emergency whilst abroad. There are some great deals around so shop around for travel insurance that gives the right cover for you.
Keep a photograph of the insurance details on your phone and give a copy to a family member or friend for safe keeping.
Also remember to take your European Health Insurance Card (EHIC) with you whilst travelling in the EU as this entitles you to free health card in any EU countries. You will also need to show your passport as proof of ID.
Passports
Keep your passport on you at all times. Use a money belt or similar to ensure that the passport is always hidden from view.
Travel Advice
Check the FCO Travel Advice Website
A great source of extremely important information about your destination country which also provides regular updates on emerging or current situations.
Emergency Numbers
Make sure you are aware of the emergency number for the country you are travelling to, which can vary from country to country.
For example, If travelling to US, the emergency number is 911. For most other countries it is 112. Check country travelling to making sure you have correct emergency number.
Friends
Always arrange a specific meeting point and time to meet throughout the day. Don't just rely on mobile phones to find your friends, even if you still have battery left, it is very likely that one of your group has run out during the day.
Stick with your friends and avoid walking home on your own.

Penalties for Possession of Drugs
There are harsh penalities for possession of drugs, with heavy fines, imprisonment or even the death penalty.

Objective Gap Safety Courses
For more advice on travel safety abroad, take a look at our courses for gap year travellers. Our one-day safety training course, will teach how to avoid trouble, think and act safe and what do if it all goes wrong. We can also help you plan your routes, and our experienced trainers can also give you valuable advice on where to go and what to see whilst you are there.
We use cookies to provide you with a better website experience. Close this popup to carry on browsing, or click here to find out more about cookies