Indian Sub Continent
1st October 2021
---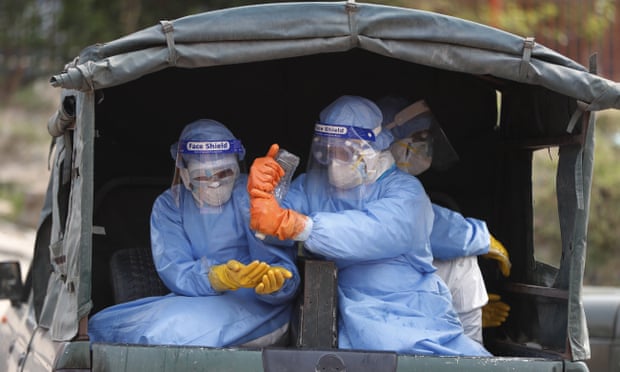 Travellers will find the Indian sub-continent fascinating although an often tiring area to visit. We believe crime levels are significanatly lower compared to Latin America although the risk from road traffic accidents is greater, driving in India has to be seen to be believed at times! Contracting Dengue Fever is certainly a risk in many parts. Use insect repellant with 50% DEET to reduce the risk. In the winter months pollution is a serious problem in the big cites of India and seems to be only getting worse.
India
Terrorism remains an ongoing problem in some areas of India. The threat stems from Islamist terrorism. However, travellers are generally not the target and therefore the risk tends to be incidental - wrong place, wrong time.
Most of the country is safe, but all travellers are urged to spend time researching the situation. Maoist activity in the past have been restricted to the north west but is spreading. Jammu & Kashmir had opened up to tourism in 2013 but since mid 2015, has been beset by increase strikes and general unrest and attacks by the security forces on Kashmir separatists has resulted in a worsening secuirty situation. The FCO is now advising against all travel to most of Jammu and Kashmir. On 4 August 2019 the India government announced it was withdrawing the 'special status' that Kashmir has had since independence. Kashmir has been in lock down since and relations with Pakistan have worsened. The risk of a terrorist attack against an India target is high. Pollution records hit a new high in early November 2019 forcing many schools to close and the situation is likely to reoccur during the winter months of 2020-21. A huge strikes by farmers is currently causing wide disruptipn across the whole country with little sign of reconilliation. Despite a very significant rise in dialy covid cases the Hindu festival of Kumbh Mela is still going ahead from mid April, million of people will attend with an inevitable rise in covid infections
It's worth remembering that approx 275 people die in India every day from road traffic accidents (RTAs) - that is the greatest threat to travellers or those backpacking in the country. Many Indian cities are currently experiencing high levels of pollution. Smog is always worse in the winter months. Of the top 10 most polluted cities in the World, the majority are in India, so the problem is not confined to Delhi and indeed Mumbai can be much worse than Delhi. The Prime Minister Modi's BJP party was re-elected by a landslide majority in April/May 2019 elections.
Bangladesh
Over recent year this country has been relatively unstable and there is an ongoing risk from terrorism. The 2020 monsoon season has caused extenisive flooding and a number of deaths.
Pakistan
Pakistan held presidential elections on 25 July 2018 and some attacks occurred. The PTI party led by Imran Khan claimed the majoirty and has formed a government. Great care needs to be taken if visiting this country and please call us for advice. Relations with India remains very strained after the flair up in early 2019 resulting in Pakistan shooting down an Mig -21 fighter jet over the Kashmir region. The situation has been made worse since India withdrew in August 2019 the special status Kashmir held since 1947. Expect relations between both countries to remain very tense.
Sri Lanka
On Easter Monday 2019, a series of bombs exploded around the capital Colombo killing over 290 people. A newly formed Islamist group called Sri Lankan Towheed Jammaatis experiencing a significant rise in cases of Dengue Fever, caused by day-biting mosquitos. Other devices were found, The FCO immediately adviced against all but essential travel to Sri Lanka but this restriction has now been lifted but there remains a risk of further atacks. There has also been a dramatic increase in the number of cases of Denger Fever. The latter is caused by the day-biting mosquitos.
Power cuts due to rain fall shortage for hydro, are expected to last until late April. Visiting Sri Lanka prior to India is a good idea, a less frantic introduction to the wonderful Indian sub-continent. Have a look at our Safety Net section of our website as Alicia Fellowes has added some useful travel ideas. The train journey from Ella to Kandi is a must.
Myanmar/Burma
Myanmar/Burma has really opened up to tourism although many areas are still off limits (due to regional conflicts). The Rakhine Province has seen significant unrest, it's unstable and an attack on 25 August 2017 killed over 30 people. The military response to this attack has resulted in over 100,000 Rohingya Muslims fleeing to Bangladesh at the beginning of September that year. The military action suggests that although Aung San Suu Kyi's NLD party won the November 2015 election and the country continues to move towards a functioning democracy, the millitary still run much of the country. Its advisable to check the FCO travel advice to see which areas of the country carry a travel advisary notice.
The standard of food hygiene is poor, however, it's a highly rewarding country to visit and our favourite in South East Asia as the central and southern tourist areas are safe to visit. Many backpackers and those travelling on a gap year may find the cheapest and most convenient way to get around Myanmar is to rent a taxi with driver for a week or so. Take a look at our Myanmar/Burma blog for more information.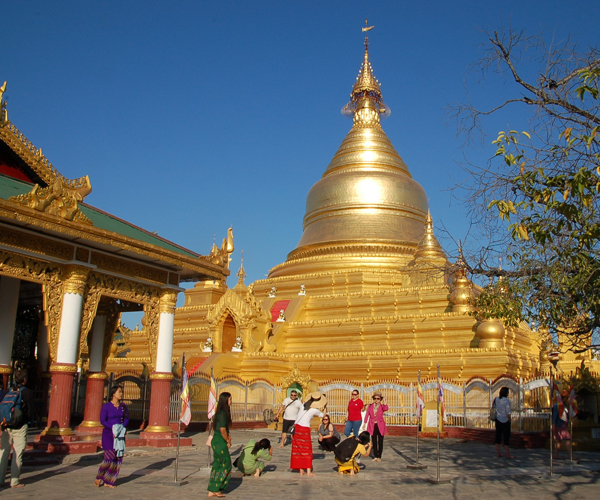 Nepal
Nepal experienced a very powerful earthquake on 26 April 2015 which killed over 5,000 and has caused extensive damage in the Kathamndu & Pohkara areas. The country will take years to fully recover. In Kathamandu crime levels have risen since the 2015 earthquake. The 2019 monsoon season has arrived caused some deaths and extensive flooding.
See more News Articles
We use cookies to provide you with a better website experience. Close this popup to carry on browsing, or click here to find out more about cookies