Indian Sub Continent
10th October 2022
---
The Indian sub-continent is beginning to open up for travel. On 15 November 2021, tourists on commercial flights may enter India whilst Sri Lanka, Bangladesh & Pakistan are open to tourists & business travellers who meet covid entry requirements. India currently has more entry hurdles to complete, but these are likely to be relaxed over the next few months.

Entry for business and tourists to the Indian sub-continent is becoming easier although India has the tightest restrictions. Entry regulations are constantly evolving, so do check national websites and the FCDO travel site. Some land borders between countries are still closed.
Travellers will find the Indian sub-continent fascinating although an often tiring area to visit. We believe crime levels are significantly lower compared to Latin America although the risk from road traffic accidents is greater, driving in India has to be seen to be believed at times!
Contracting Dengue Fever is certainly a risk in many parts. Use insect repellent with 50% DEET to reduce the risk. In the winter months pollution is a serious problem in the big cites of India and seems to be only getting worse.

India
The country is recovering from Covid which has had a huge impact on medical services. Terrorism remains an on-going problem in some areas of India. The threat stems from Islamist terrorism. However, travellers are generally not the target and therefore, the risk tends to be incidental - wrong place, wrong time. The FCDO is advising against all travel to most of Jammu and Kashmir. On 4 August 2019, the India government announced it was withdrawing the 'special status' that Kashmir has had since independence. Kashmir has been in lockdown since and relations with Pakistan have worsened.
It's worth remembering that approximately 275 people die in India every day from road traffic accidents (RTAs) - that is the greatest threat to travellers or those backpacking in the country. As winter 2021 approaches serious smog has already returned to Delhi and other major cities. The year long farmers protesMts should now end as the Modi government backed down in mid November and announced it would repeal the 3 controversial laws. Travellers should be aware of rising iinter religious tension between the majoirty Hindu population and the Muslim community. This should not interfer in any visits but it's something to be aware of, like knowing the historic back ground to the Kashmir issue. A series of new protests by farming groups are planned for mid to late August 2022. The visa system is a mess!. As on mid October UK passport holders have to apply in person to get a visa, this can take weeks. It's hoped that the e-visa system will be reintroduced soon . This may happen at short notice.
Sri Lanka
The economy of Sri Lanka has suffered badly from the covid pandemic which has hit the touritst industry hard. Tourism was already struggling to recover from the 2019 Easter bombing. There has been a run on the currency and numerous power cuts. In addition, there is mounting anger againsts the government of President Rajapaksa which is viewed as corrupt and riddled family interests (four family members are ministers). Violent demonstrations broke out in late March 2022 which have continued throughout the summer. On 10 July protesters stormed the president's resident house and parliament building & President Rajapaksa fled the country on 14 July 2022. The tourist industry has been protected and many hotels have their own generators but fuel shortages are a major issue. However, the country is lilely to remain in a state of turmoil for months as it has some fundamental economic failures. The inflation rate is now over 70%.
On Easter Monday 2019, a series of bombs exploded around the capital Colombo killing over 290 people. The police quickly arrested a number of cells and the risk from further terrorist is assessed a low. Visiting Sri Lanka prior to India is a good idea, a less frantic introduction to the wonderful Indian sub-continent. Have a look at our Safety Net section of our website as previous travellers has added some useful travel ideas. The train journey from Ella to Kandi is a must.
Bangladesh
Over recent year, this country has been relatively unstable and there is an on-going risk from terrorism. The monsoon season always causes extensive flooding and a number of deaths.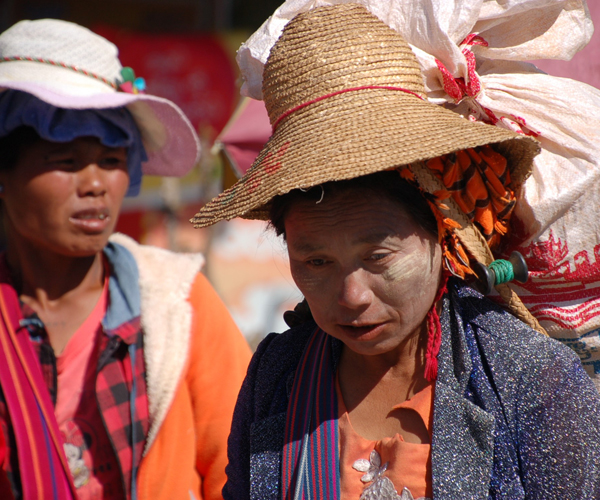 Pakistan

Pakistan held presidential elections on 25 July 2018 and some attacks occurred. The PTI party led by Imran Khan claimed the majority and has formed a government. Great care needs to be taken if visiting this country and please call us for advice.
Relations with India remains very strained after the flair up in early 2019 resulting in Pakistan shooting down an Mig-21 fighter jet over the Kashmir region. The situation has been made worse since India withdrew in August 2019, the special status Kashmir held since 1947. Expect relations between both countries to remain very tense. The 2022 monsoon rains have been devasting, the worst since 2010 and have wrecked huge areas and killed over 1000 people since June.

Nepal
Nepal is a wonderfully calm, friendly and very rewarding county to visit. It does suffer from high poverty rates and a poor economic situation which has been devastated by Covid as tourism is so crucial to the economy. Nepal is an active earthquake zone.

Myanmar/Burma

As a result of the military coup in Myanmar/Burma on 1 February 2021, the FCDO now advises against all but essential travel to Burma. In the past 30 years, Burma has been subjected to long periods of military rule during which travel has been possible but this is not recommended until the FCDO changes its travel advice. Its desperately sad as before rthe coup it was rated as our top SE Asia destination.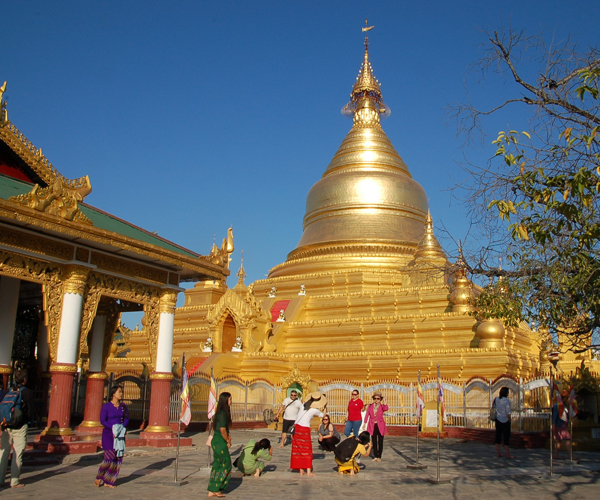 See more News Articles
We use cookies to provide you with a better website experience. Close this popup to carry on browsing, or click here to find out more about cookies