South East Asia
24th January 2020
---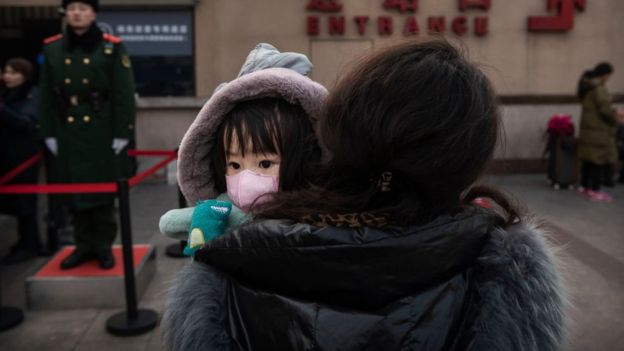 Travelling and Backpacking in South-East Asia
Most travellers and those backpacking have a fun, enjoyable and safe time in South East Asia. The area has huge opportunities. In parts, especially in Thailand and Vietman, are overflowing with travellers so one has to make a bit more of and effort to get off the beaten track and explore the unspoilt areas.
During 2017, there was an increase in the cases of Dengue Fever across the region and this is being repeated in 2018. Dengue is casued by day biting mosquitoes, covering up and using insect repellant with 50% DEET is a good precaution. Chikungunya Fever is also a risk, bite avoidance, is once again the key.
Thailand has a reputation for scams, crime and drugs and therefore those travelling need to be careful. It must be remembered that there are very severe penalties for drugs smuggling in all South East Asian countries. The execution by Indonesia of five foreign drug smugglers in June 2015 is a timely reminder. There is a risk of terrorism in Indonesia, the Philipinnes and Thailand. Our one piece of safety advice would be to avoid busy basement nightclubs if you are in a countries where terrorism is an issue.
Thailand
Thailand remains politically unstable and is now governed by the military. On a simplistic level, the country is split between those who support the Shinawatra dynasty - the 'Red Shirts', who are in the majority, rural based and in the north and those in the more traditional elements of society (military, judiciary, Bangkok dwellers) who support the 'Yellow shirts'. On 20 May 2014, the Army declared Martial law, followed by a full Army take over. The military has kept delaying elections but after months of delay the elections were held on 24 March 2019. The election, was not viewed as being bias in favour of the military elite, was won by the party with close ties to the militray and the leader of the military coup Pray Chan Ochan, has been elected as Prime Minister.
Objective Gap Safety continues to be concerned over the continued threat of a terrorist attack against tourists in Thailand. A number of incidents have occurred, four local people were killed and 12 foreigners were wounded, in bomb attacks in Phuket and Hua Hin, Thailand on 12 August 2016 and further attacks may well occur.
Whilst to date, Islamist attacks have been generally confined to the southern provinces, intelligence assessments are warning of the threat of further attacks against the major cities and popular beach resorts. Objective would urge travellers to avoid very popular nightclubs in Thailand (especially basement ones). The threat of terrorism by seperatists will remain in the three southern states. Approximately 60,000 Thailand troops are deployed in this area and whilst attacks are directed against security forces, tourists should adhere to FCO advice and avoid the area.
Be aware that the Monarchy is held in very high regard and open criticism is likely to result in a prison sentence. On 13 October 2016, King Bhomibol died. Crown Prince Maha Vajiralongkorn was proclaimed the new King on 1 December 2016 and was crowned in early May 2019.
Away from security, we strongly advise travellers and those backpacking, not to have tattoos done in Thailand or elsewhere in South East Asia following numerous stories of people contracting HIV and other blood related diseases and infections.
Thailand is a wonderful destination but has strict codes of conduct. A Britrish backpacker is facing 10 years in prison for defacing a temple in October 2018.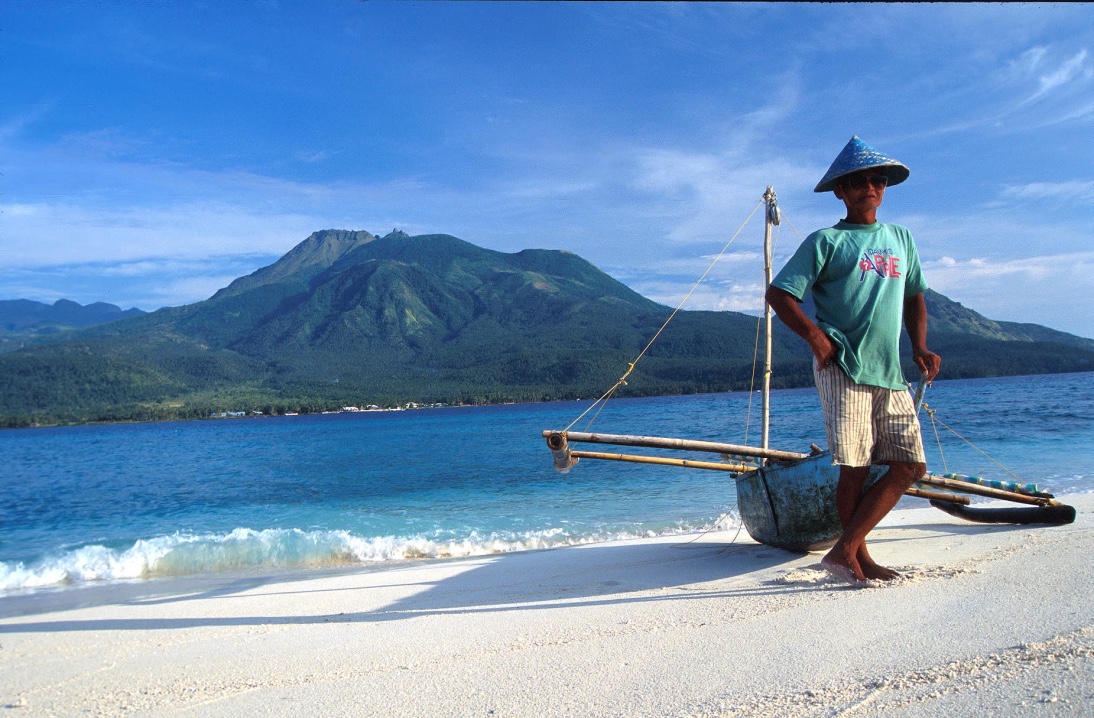 Laos
There have been an number of incidents of local and tourists being attacked and robbed in the Vang Vieng area. In the past, Vang Vieng was very popular with gap year travellers and back packers, but less so now. The government has responded by increasing police presence, expect to see some police checkpoints.
Cambodia
It's recommended to have some knowledge of the genocide conducted by the Khmer Rouge in the period 1978-82. Approximately 25% of the population were killed. Do watch the film 'The Killing Fields' or read 'First they killed my father' by Loung Ung.
In early March 2018, the government introduced new Lese Majeste laws making it a criminal offence to criticise the King & possibly the government, so take care.
Vietnam
Vietnam is many young traveller's favourite country in the region, so diverse with wonderful people, food and scenery. Many gappers rent motorbikes. Unless you are a very experienced rider we strongly discourage this as so many accidents occur. If you do rent or buy a motorbike or moped, it's clearly essential that helmets and sensible clothing are worn. Doing a CBT one day course in the UK is advisable, at least then you know how the motoped works and you can concentrate on the road & its many and varied occupants!
Burma/Myammar
We urge travellers to consider going to the country which is moving slowly towards a more democratic and should be visted before mass tourism arrives. Those travellers who have gone to Burma have loved it and we would strongly urge a visit. However, it's a country that is still emerging from military rule and isolation for 50 years. In November, the NLD party led by Aung San Suu Kyi won the election and the pace of change is likely to increase although the military will still have enormous influence. The new president, Htin Kyaw, a colleague of Aung San Suu Kyi, was sworn in on 14 March 2016. In addition, there are numerous tribal, religious and regional unrest in many parts of the country, especially in the western Rakhine province where clashed have occurred between Rohingya Muslims and Buddhists. The violence spiked at the end of August 2017, hundreds of thousands of Rokhingya have fled to Bangladesh. The 2019 monsoon rains are causing extensive flooding especially in the SE Mon state .
Credit card are now accepted in many places and there are ATMs. For best exchange rate use $100 or $50 bill notes.
However, it's a highly rewarding country to visit, the central area is generally safe and Objective Gap Safety highly recommend visits to Myanmar but research is essential to understand the local issues. Many travellers and backpackers report getting sick in Burma. The standards of hygiene are generally poorer than elsewhere in South East Asia.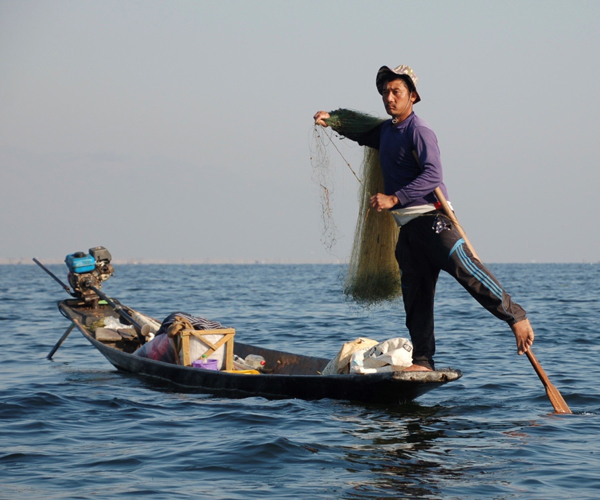 Indonesian Island of Bali
Security has been increased and authorities are concerned that IS will try to gain a foot print within Indonesia. Our advice is for travellers to avoid high profile venues in tourist resorts such as large nightclubs. There was an IS related terrorist attack in Jakarta on 14 January 2016, Two people & four gunmen were killed. In the Philippines there is also a threat from terrorism, the most recent attack was on 28 December 2016. Whilst a concern it should not put people off visiting as the authorities are well prepared to handle the threat.
Volcanic activity in late September 2017, has prompted Bali authorities to evacuate citizens away from Mount Agung. It last erupted in 1963 killing over 10,000 people. The airport re-opened in early December 2017, but an exclusion zone has been reimposed on a number of occasions in 2018. The situation has stabilised and the exclusion zone has been reduced but the situation needs to be monitored as mini eruptions are frequently restricting the airport's airspace.
In late July and 5 August 2018, two powerful earthquakes struck Lombok killing over 150 with many aftershocks. In addition, a tsunami on 29 September 2018, on Sulawesi killed over 800 people. Remember Indonesia is a very active earthquake zone.

Many Chinese cities are currently experiencing severe levels of smog and general pollution, travellers are advised to check pollution levels and avoid the most heavily polluted areas. Smog levels tend to be worse in winter. China is a very conservative country with strict laws so do your research and behave in a way that the Chinese people would expect. The governemnt should be respected and not criticised.
Protests in Hong Kong have been ocurirng or many months and since October 2019 have turned ever more violent. Travellers must not get caught up in the violence and risk arest shold they do do.
Tensions in the Korean peninsular are relaxing following the first viist by Kim Jong-un to South Korea in April '18. President Trump also met the North Korean leader for a second time.
Japan
Whilst expensive, Japan is a wonderful country to visit with some lovely scenery. The success of the 2019 Rugby World Cup was a testament to Japanese hostilty. Outside Tokyo few people speak English and not that many even in the captial. Do note that Japan sits on 3 tectonic plates earthquakes are a major issue although the country is very well prepared. The Olympics and paralympics will be held in Tokyo in July and August 2020.
We use cookies to provide you with a better website experience. Close this popup to carry on browsing, or click here to find out more about cookies