The Middle East
19th October 2019
---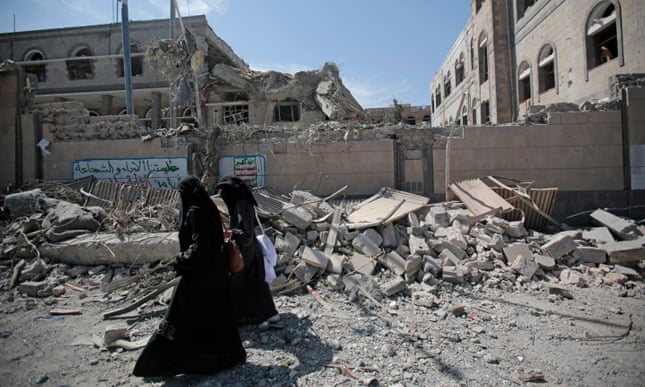 Countries across the Middle East face political turmoil following the revolutions in Tunisia, Egypt, and the ongoing one in Syria. Libya remains highly unstable due to inter-factional fighting & criminal activity, including kidnapping that are on the rise. The British Embassy closed in July 2014 due to security concerns and FCO is advising Against All Travel to Libya. The FCO also advises 'against all travel to Syria', unrest will continue and the country in now in a state of civil war. Lebanon remain relatively stable and Beirut is a wonderful city to visit but the general level of unrest in the regions is putting strains on the country.
Egypt
Huge protests in early July 2013 lead the Army to remove President Morsi. Presidential elections were held in May 2014, ex Army Chief Sisi won overwhelming but very poor electoral turnout. Opposition to the Sisi government is growing, economically Egypt is suffering as the tourist trade has offered as a result of terrorism although through 2017 & 2018 tourism is recovering. Presidential elections were held in late March 2018 and President was re-elected as there is no effective opposition. The threat from terrorism remains high, a tourist bus was bombed on 29 Dec 2018 at Giza killing 4 people. Protests in Egypt are rare but a number have occurred in Cairo in Mid September 19. Egypt is almost a police state so care must be taken to adhere all rules and respect customs.
Israel
A stable modern democracy but with the constant threat of violence due to its relationship with the Gaza and the West Bankand neighbouring countires, principally Syria. Tension is high in Jersualem following a number of sectarian stabboings in the last few years but tourists are rarely targetted. However, many young travellers visit both Israel and Jordan, both are friendly and very interesting countries and are highly recommmeded destinations - just pay attention to the news as the situation can change quickly, especially in Israel. Regional tensions between Iran and Israel are worsening as Iran increases its presence in Syria and its support to the radical Shia group Hezbollah. The US moved its embassy to Jerusalem in May 2018 prompting violent protests in the border with Gaza. Fierce clashes have occurred on the border between Gaza and Isreal in the summer of 2018 and in August 2018 rocket attacks on Israel by Hamas resumed on a sporadic basis but there is a very high threat of an escalation. Tensions in the area have been further escalated due to Iranian's support for Hezbollah and duriing 2019 Israel has attacked a number a number of Hezbollah/iranian sites.

Following the 2 terrrorist attacks in Tunisia in 2015 the FCO advised Against all but Essential travel to the country. However, by the summer of 2017 the situation had improved and only the border areas with Algeria and Libya do FCO travel restriction apply. Tourist charter flights from the UK resumed in Feb 2018. A map can be found at: https://www.gov.uk/foreign-travel-advice/tunisia
Iran
Opening to trade and tourism following the successful conclusion of the nuclear energy talks with the West under the Obama presidency Anyone who has been generally loves the country, very friendly with wonderful sites and topography. British and US visitors require a guide/escort when travelling and the visa authorisation process will take weeks so plan well ahead. A vehicle borne expedition will need a Carnet De Passage. In the UK this can be obtained from Cars UK.
The British Embassy has reopened in Tehran & BA fly direct from London. President Rouhani won the presidential election in May 2017 with a commmitment to continue to improve relations with the West. However the election of President Trump has changed the narrative. The US reimposed sanctional on Iran in November 2018 and the country is struggling economiclly. The Rial has steadily been collapsing against the US$ causing a worse economic situation & the government is cracking down on the Black Market, arresting dealers - so take care changing money. Unrest against the government has increased and may well continue. Traveller however should be aware that if they visit Iran and then plan to go to the USA they will need to apply for a visa as they will not be able to enter the US on the ESTA scheme having visited Iran. Tension with the west are growing in the straits of Hormuz, in June 2019 tankers were hit by mines and in Mid July 2019 a British frigate and Iran gunboats were involved in an incident.
We use cookies to provide you with a better website experience. Close this popup to carry on browsing, or click here to find out more about cookies