Myanmar Burma
25th March 2019
---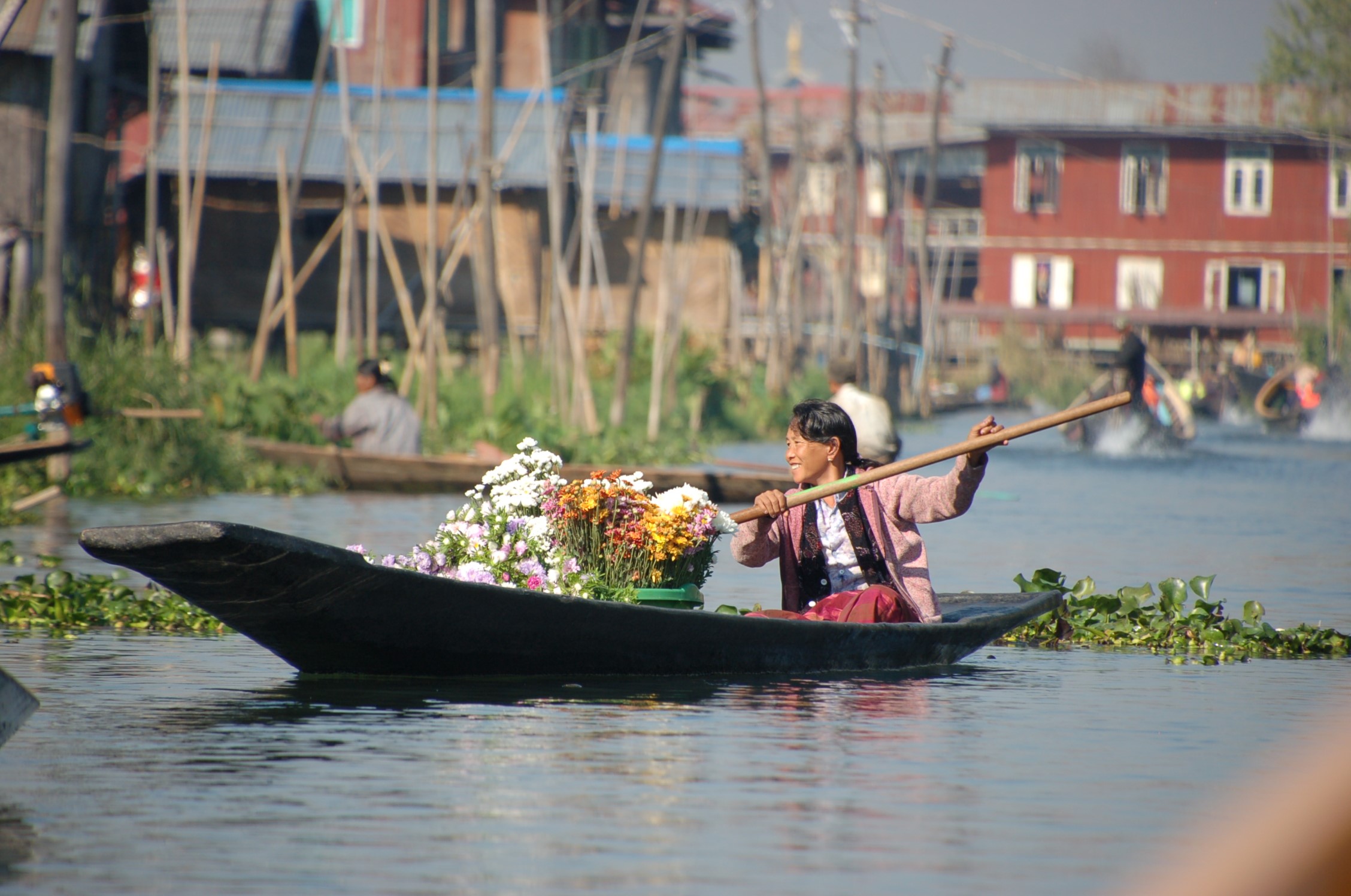 So is Myanmar Safe?
I have never felt safer when walking streets in Yangon, Mandalay or Kalaw. Our party of four never felt threatened, the streets had a relaxed feel and we were never hassled as so often happens to Westerners in India or Thailand. Certain areas of the country are off limits and it's important to read the Foreign and Commonwealth Office (FCO) Travel Advice before departing.
As well as North Rakhine, there are areas of conflict in the Shan, Kachin and Karen states. However, the majority of the country is open to travel and we recommend going to Myanmar before mass tourism arrives. Politically the country could be described as stable but uneasy. Whilst the NLD led by Aung San Suu Kyi are democratically in charge, the military still wield enormous power and influence. An election is due in 2020 and the country will be tense in the run up to the vote. Although one occasionally sees the odd military vehicle, in the main tourist areas there is no sense of the military 'lurking in the background' and sense of calm prevails.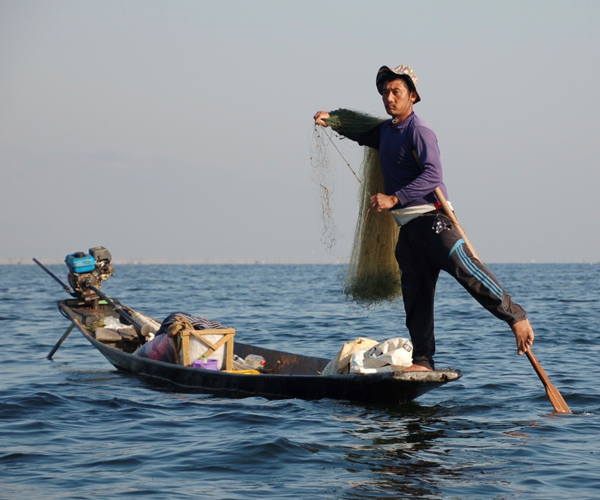 What to call the Country
Burma or Myanmar? It doesn't seem to matter too much; the military officially changed the name to Myanmar in 1989 so some people avoid using "Myanmar" so as not to endorse the role of the military. On the other hand, "Burma" tends to refer to the historic Bamar ethnic grouping (the majority and centrally located) so Myanmar is seen as being more inclusive. One hears that 'The Lady', Aung San Suu Kyi uses both terms.

In the 1980s, tourists arrived clutching a bottle of Johnny Walker Black Label whisky and a carton of cigarettes which when sold on the black market financed the mad dash around the country (tourists could only stay for seven days). Nowadays, one can take get a 30 day e-visa with ease and getting about is relatively simple. Yangon (formally Rangoon) airport is modern and flight connections are good. The traffic in Yangon is terrible so bear it in mind if you are thinking of a 'quick night' in Yangon before flying out again.
We started our trip up north flying from Bangkok direct to Mandalay which worked well; Mandalay airport is small and a 30 minute ride into the city with few cars on the road. Prior to departure, I downloaded the Myanmar digital map onto the superb "maps.me" App and was able to navigate 'off line' throughout.

There are a number of domestic carriers, we flew KBZ with flights from Bagan, Heho (serves Inle Lake) & Thandwe for Ngapali beach. These regional airports are a joy to use; whilst initially having an air of chaos, they were in fact small and efficient with a slight frontier feel to them.
Money
Regarding money, there are now numerous ATMs in the main cities. Leading hotels will take cards but most local restaurants and hostels will not so you need cash. The best rate of exchange is for $100 notes or large dollar bills and ensure they are in pristine condition. If you are a travelling in a group, consider using a "Trip Splitter" App to keep account of your expenditure.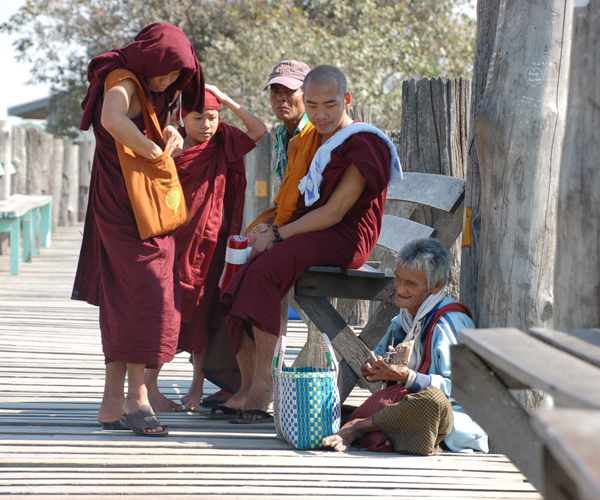 Food and Hygiene whilst Travelling
In the past Myanmar has had a reputation for poor food hygiene but from our experience the leading hotels and even the local restaurants have certainly improved. For the gap year travellers and backpackers, hostels are more expensive than in Vietnam and Thailand. In Yangon, Bagan and Ngapali beach, a dormitory bed is around $13 and a private rooms circa $30. However, further south in the very unspoilt Tanintharyi region centered on Dawei, accommodation is cheaper. There are no luxury hotels in this area, but it is an ideal location for backpacking, and access to this area can be gained overland from Thailand.

Our trip was organised via a local Yangon based company called Sampan Travel, www.sampantravel.com. They were superb and we saved about 30% compared to booking via an UK based company.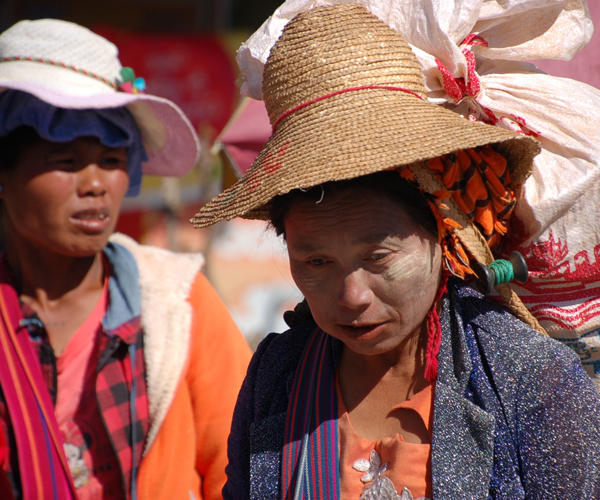 So where did we go?
Our start point was Mandalay, which is less romantic than the song suggests, and it was badly bombed in the Second World War but has some gems and loads of interesting pagodas notably the teak Shwenandaw Kyaung and Mandalay Hill. The U-Bein teak bridge is worth seeing. The food in the Mingalabar Myanmar restaurant is excellent. The journey from Mandalay to Bagan is a short air-hop, by road or more interestingly by river boat. Day boats depart at dawn and after a lazy day on the River Ayeyarwady arrive shortly before dusk. Bagan is a delight with thousands of pagodas and temples to see; renting e-bikes or bicycles and meandering along the sand tracks is a great way to explore. Should your budget allow, $350 for a dawn balloon trip is just the most spectacular way to view this extraordinary landscape. We used Oriental Balloons who were welcoming and gave us a majestic flight.

Kalaw provided a nice contrast to the heat of the Ayeyarwady floodplain. Its elevated position, colonial era hotels and highly colourful market make it a good place to relax for a day or so. From there I went by train to Heho which serves the Inle Lake area. The train seemed almost identical to the one I took in 1983, I remembered the loos not so fondly! Trains in Myanmar are slow, unreliable but a delightful way to see local life up close. Inle Lake is divine but is in danger of getting over crowded with visitors. If backpacking, most of the suitable hostels are in Nyaung Shwe, for those on a more expensive budget, there are lots of resort hotels dotted around the lake. We stayed in the very nice Villa Inle Resort and Spa and arrived by boat!

Our final days were spent on Ngapali Beach where there is wide variety of tourist hotels and some gap year hostels. This beach area appeared to be more geared up to the high end travelers and we stayed in the delightful Yoma Cherry Hotel which is located in a the next bay, north of the 'main drag'. For budget travellers and backpackers, there is an option to stay at the Family Resort I and II in the same bay. Having said this, the main bay is hardly crowded and only a 10 minute easy cycle ride away. The local restaurants dotted along the roadside were excellent, particularly The Green Umbrella.

Yagon is a bustling city which is modernising fast and in the process giving a face lift to some rather fine waded colonial buildings. Clearly the finest monument is the stunning Shwedagon Paya, the largest and most important religious site in Myanmar.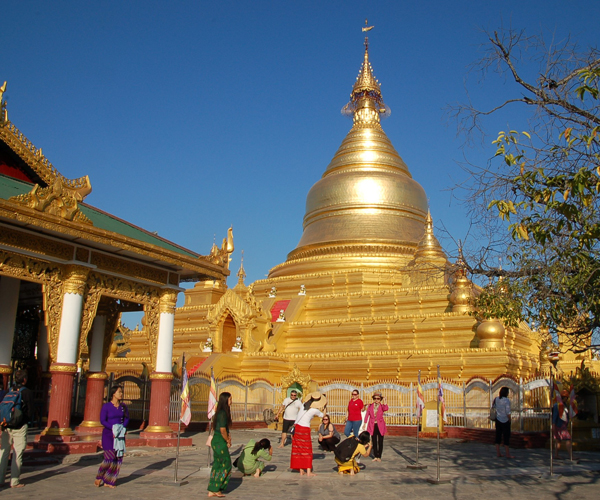 And so much more...

We had two weeks so barely touched the surface of this extraordinary country. Whilst there are certainly some travel restrictions in remoter parts of the country, I would encourage to explore as far and wide as they can before too many other people discover this gem in stunning South East Asia.
See more articles from South East Asia here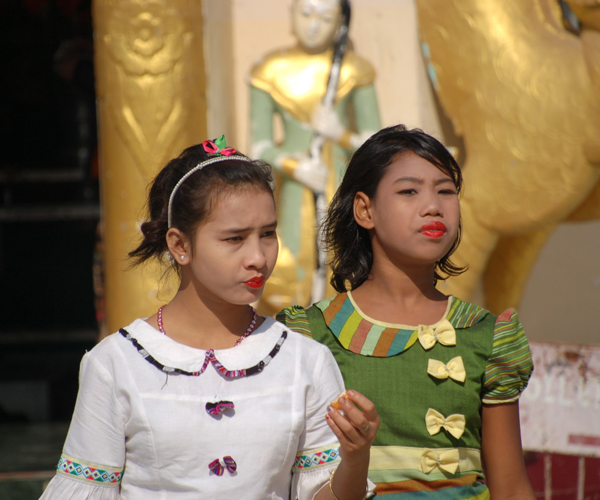 We use cookies to provide you with a better website experience. Close this popup to carry on browsing, or click here to find out more about cookies