London

Course

Availability
| | | |
| --- | --- | --- |
| Wed 18 Dec 19 | 0 | left |
| Thu 19 Dec 19 | 0 | left |
| Thu 02 Jan 20 | 0 | left |
| Fri 03 Jan 20 | 3 | left |
| Tue 07 Jan 20 | 7 | left |
| Tue 14 Jan 20 | 6 | left |
| Wed 22 Jan 20 | 11 | left |
HAVE YOU GOT YOUR KIT ESSENTIALS?
To see our travel must-haves for the international traveller CLICK HERE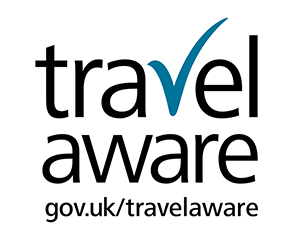 Australia: Bush fires near Sydney
Colombia: Protests & strikes to continue
India:Terrible smog in Delhi
Australia: Bush fires in NSW & Queensland
Kenya & Ta...
Travelling and Backpacking in South-East Asia
Most travellers and those backpacking have a fun, enjoyable and safe time in South East Asia. The area has huge opportunities. In parts, espe...

Testimonials
My daughter really enjoyed the course. She had been slightly resistant to attending to say the least… On the way home she texted me "sorry to have doubted you, it was actually really really good!"
When home we had an action replay of the best parts of the day which was very entertaining. I will certainly be recommending you. Thank you for putting so much effort into the delivery.

---
16 years ago (in 2003), I did a gap year safety course, with Nick (?) if I remember correctly. What I learnt has subsequently kept me safe across six continents and many countries. I've just got back from travelling in the Middle East, incident free. I still use the 'READE' method, still don't eat unpeeled / unboiled fruit/veg and always check my luggage before crossing borders etc.

Richard - Gap Course Attendee
---
We use cookies to provide you with a better website experience. Close this popup to carry on browsing, or click here to find out more about cookies