London

Course

Availability
| | | |
| --- | --- | --- |
| Wed 26 Feb 20 | 5 | left |
| Wed 11 Mar 20 | 8 | left |
| Wed 08 Apr 20 | 10 | left |
| Wed 29 Apr 20 | 8 | left |
| Wed 08 Jul 20 | 11 | left |
HAVE YOU GOT YOUR KIT ESSENTIALS?
To see our travel must-haves for the international traveller CLICK HERE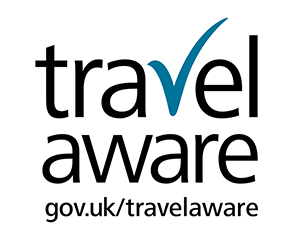 China: FCO advise against all but essential travel
China: Over 75,500 cases of Coronavirus
Italy: Aviaation strike 26 Feb
Australia: Heavy rains reduce bush f...
Travelling and Backpacking in South-East Asia
Most travellers and those backpacking have a fun, enjoyable and safe time in South East Asia. The area has huge opportunities. In parts, espe...

Testimonials
Currently half way through my 5 month travels, I can only now appreciate how useful the course was, with advice and tips constantly in the back of my mind and Charlie remaining an ever knowledgable and accessible source of information. I would highly recommend this to anyone heading travelling. Thanks so much!
---
The course was very good. Normally I have a really short attention span but I didn't zone out once.
---
I had an absolutely brilliant day with you guys and learnt so much - so inspiring!, will definitely be recommending to my other friends!! Keep up the amazing work!
---
We use cookies to provide you with a better website experience. Close this popup to carry on browsing, or click here to find out more about cookies